China Trip - March 1998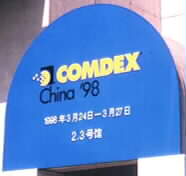 From March 20th through April 1st, I was fortunate enough to have taken a business trip to China. The excuse for taking the trip was to support the efforts of our Chinese business partner, Dascom, at the Chinese COMDEX trade show held in Beijing. This was accomplished with minimal effort. But the main reason for the trip was to strengthen the personal relationships between Tally and Dascom which are essential to conducting business in China.

I was accompanied by Linda Li. Linda has been a Tally engineer for a few years and is key to our efforts in localizing our printers to the Chinese market. Most Chinese doing business with or in Western countries take on Western first names because most Chinese first names are complex and difficult for Westerners to pronounce. Linda's real first name is Zhouwei which I think is quite pretty and easy to pronounce. Linda was a university student in Beijing during the Tienanmen Square incident. She participated in the demonstrations, but fortunately stayed away when she heard that the Red Army was moving in. The rest is history. Linda and her husband are now in Seattle, but her parents still live in Beijing.

The original plan was to spend the entire week in Beijing. But after a couple days in Beijing, with things well in hand at the show, Dascom invited us to their facility in Shekou near Hong Kong. Contrary to popular belief, Hong Kong is NOT China. But more on that subject later.

Friday, March 19

I dropped the dogs off at the kennel after work, then went home and packed. Even though I got a start on the packing the night before, it still took longer than expected. I finally got everything together by midnight.

Saturday, March 20

I left home at 5:30 AM to catch the 7:00 AM flight to San Francisco. I checked my suitcase through to Beijing and carried on my computer case. Linda had left a few days earlier in order to spend some time with her parents. She was also going to stay for a few days after I left Beijing.

After a two hour layover in SF, I boarded the flight to Beijing at around noon. I had been trying to get an upgrade to business class by using some frequent flyer miles, but was not successful. The flight was booked solid. It was about a 12 hour flight from SF to Tokyo where I changed planes for the final leg to Beijing. I had 747's for each leg, though the flight from Tokyo to Beijing (about 3 hours) was not very full.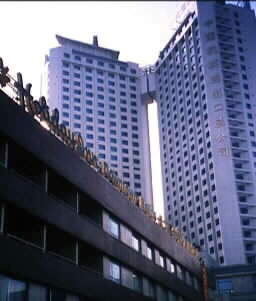 Sunday, March 21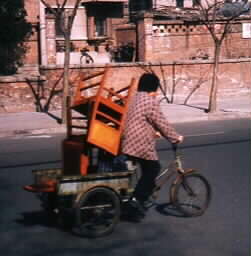 I arrived in Beijing at about 8:30 PM. The time in Beijing is 16 hours ahead of Seattle, but I lost a day when I crossed the date line. So that would make it 4:30 AM Seattle time -- 23 hours since leaving home. I was met at the Beijing Airport by Albert Chan and Les Tang . I knew Albert from his last trip to Seattle. I hadn't met Les, but he turned out to be a great guy, as are all of the Dascom people whom I've met. They had a car (Mercedes 500) and driver from their Beijing office, so they grabbed my suitcase and drove into town. Albert and Les had flown in from their headquarters in Hong Kong and had been waiting for about two hours. All of us were staying at the Downtown Holiday Inn. Since I was not hungry, and in no condition for much socializing, I retired to my room after some small talk.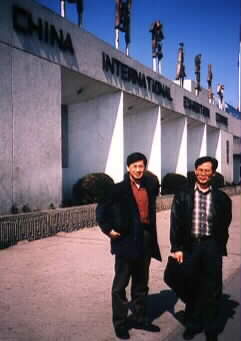 Monday, March 22

I met Albert and Les in the hotel coffee shop for breakfast. Their trade show printers were a little late, so the plan was to set up in the afternoon. That was fine with me, since I had a previously arranged 10:00 AM meeting at the hotel. I met Linda at 10:00 and we had our meeting with another potential Chinese customer.

Les Tang and Albert Chan

Les and Albert picked up Linda and I for lunch, and afterwards we headed to the trade show where we met up with Hans and JP whom we knew from their US visit. The rest of the afternoon and early evening was spent setting up equipment. Dascom took us to a famous tea house for an interesting Chinese opera. We got back to the hotel too late to go out for dinner, so Dascom entertained us for some Indian food in the hotel restaurant. It was becoming obvious that Dascom was intent on entertaining Linda and I to the fullest. Throughout the week, I found it nearly impossible to pay for anything.


Tuesday, March 23

We arrived at the trade show early in the morning, and finished setting up in time for the opening. Fortunately, all of the equipment was operating flawlessly. Linda and I took in the show for the remainder of the morning. It was not a big show, so it didn't take us long to cover all we needed to see.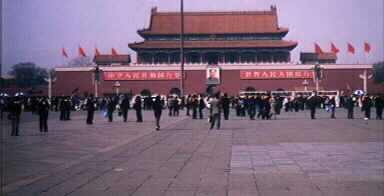 Tienanmen Square
Linda and I excused ourselves at noon, and decided to take in some sightseeing for the rest of the day. We started with lunch at the Beijing Hard Rock Cafe. I just had to add Beijing to my collection of Hard Rock shirts. We then spent the rest of the day at Tienanmen Square and the Forbidden City. We tried to get into Mao's Tomb, but it was closed.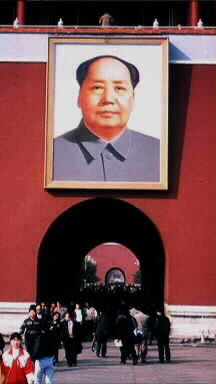 I met with Albert and Les when I got back to the hotel, and they invited Linda and I to their development facilities in Shekou. After checking with the my boss at Tally, I accepted their invitation. Of course, Albert and Les insisted that I first tour the Great Wall. So tomorrow's itinerary was set.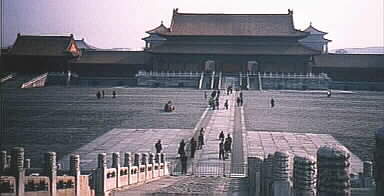 The Forbidden City
That evening, Dascom took us to one of the most famous Peking Duck restaurants in Beijing. We had excellent Peking Duck among a plethora of other great Chinese dishes.

Wednesday, March 24

I hopped on a tour bus that stopped by the hotel at 9 AM. Linda opted out of the tourist activity, having seen these things before. There were 18 of us on the bus. Most of the people were there on vacation, but a couple of us were playing hooky on business trips. There were 3 Americans including me, 2 French, 3 Brits, 2 Aussies, 2 Danes, a Kiwi, and 5 Canucks.

The first stop was the Ming Tombs. It was pretty interesting. Then we stopped at a Jade factory where we saw some handicraft in progress, and of course, were offered to purchase items. I'm sure the tour guide got a kick back. After visiting the Great Wall we also took in cloisonné factory, which is an elaborate technique for making vases. That factory tour convinced me that our guide was getting kick backs since he acted as a go-between for many of the price negotiations.

The Great Wall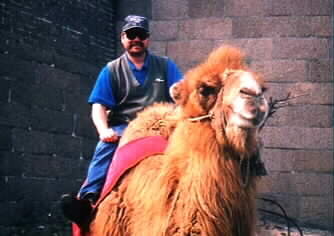 The Great Wall was awesome. The area we visited was the restored Bedaling section that protected the main access to Beijing from the North. The section we saw was quite impressive, and to think that it spans over 4000 miles boggles the mind.

Thursday, March 25

For the flight to Shenzhen, Albert, Linda, and I hopped aboard a new Boeing 777. It was about a three hour flight; like flying from Seattle to Chicago. Shenzhen was totally different from Beijing. For one thing it was lot warmer and more humid. Beijing was dry and in the 50's. Shenzhen was in the 80's. The first thing we noticed was how clean and new everything was. This area has grown from a farming region of 200,000 people 20 years ago to the high-tech mecca of China with 3 million people and impressive modern skyscrapers.

Shenzhen, and its smaller neighbor Shekou, are in the Shenzhen Special Economic Zone which borders Hong Kong. Hong Kong is a Special Administrative Region. Each of these special zones have their own unique set of rules for commerce and accessibility, a fact that I would soon become painfully aware of.

A driver from Dascom picked us up at the airport and we drove to Shekou where we spent the rest of the day in technical meetings at Dascom's development center. I concluded the day with a flurry of email to Tally engineers to address some technical issues. For dinner, a large group of us had an incredible Cantonese seafood feast. We picked all of the seafood from live tanks (shrimp, lobster, clams, scallops, flounder, and more), then it was prepared in various manners. Simply awesome.

Friday, March 26

We had a Chinese breakfast at the Dascom dining facility. The breakfast consisted of a rice soup (cangee), some pickled vegetables, and some soy filled balls similar to Hum Bao. The Dascom people at this facility are offered breakfast, lunch, and dinner -- six days a week -- for 200 Yuan (about $25) per month. Most of the engineers take advantage of this communal atmosphere where the price is right. Lunch and dinner is typically six different dishes plus soup.

The first order of business today was to check the email responses from Tally. After taking care of that, Albert announced that he would like to take Linda and I to Hong Kong. Linda was little worried about getting into Hong Kong because she carried a Chinese passport. I thought this was strange... isn't Hong Kong now part of China? Well... yes and no. The official policy is "One country. Two systems." But free passage should not be read into this policy. Hong Kong is not China.

Since Linda really wanted to go Hong Kong (it's that female shopping thing), we thought we'd give it a try. Sure enough, Linda was rejected at the border, so Albert and I went on by ourselves. Linda was able to contact some college friends in Shenzhen and spent the day with them.

Although there is a ferry from Shekou to Kowloon, the times were not very convenient, so we got a ride from Dascom's driver to the Lo Wu train station at the border in Shenzhen. After losing Linda, Albert and I hopped on the train that took us South through the New Territories to Kowloon which took about a half hour. From Kowloon we took two subway hops to get to Central Station on Hong Kong Island.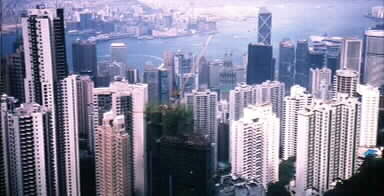 Hong Kong from Victoria Peak
The first order of tourist business was to take the Peak Tram to a visitors center near the top of Hong Kong Island. This famous view was fantastic. We had a great lunch then headed down for some shopping. We made a quick souvenir stop the Hong Kong Hard Rock Cafe, then took the Star Ferry back to Kowloon. We then stopped for a beer at the Kowloon Hard Rock Cafe (more souvenirs) before doing some heavy duty shopping. I'm actually not much of a shopper, but I had my mind set on leather jacket. I was successful in my quest and got a great deal ($160).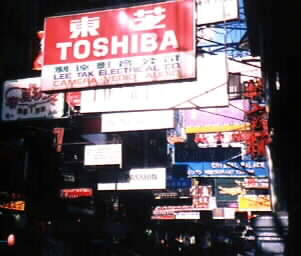 Busy Kowloon Street
We had a great Cantonese dinner at one of Albert's favorite restaurants (fresh seafood from the tank again), then stopped at The Regent Hotel for an after dinner drink and took one of the best views in the world: Hong Kong Island at night from the Kowloon side (sorry, no photo). We then boarded one of the last trains heading North.

As I mentioned before, Hong Kong is not China. And I found that out first hand as I was passing through the immigration line from Hong Kong to China. I was not allowed through because the Chinese visa that I had obtained in Seattle was good for only one entry. Entering Hong Kong, even for just the day, was the same as leaving China. It was about 11:00 PM, but fortunately the visa office was open.

I stood in front of the window behind which sat 3 immigrations officers. After standing there for awhile, they decided to recognize me and begin processing the visa. The officer would type a couple characters into his computer, then stop for a few minutes to watch TV. Evidently, the TV show was at a critical juncture. After a few iterations of computer pecking and TV watching, he passed my passport to the next officer who demanded the fee was 100 Hong Kong dollars, of which I had none. They would not take Chinese Yuan or US Dollars. Then a young Chinese entrepreneur came to my rescue by taking my US dollars at a 40% profit margin -- which, at the time, I thought was a pretty good deal.

I then found Albert who had been patiently waiting for me, and we caught a cab to Shekou. Hong Kong is not China.

Saturday, March 27

Saturday morning (just another work day for Dascom), we came to the realization that my visa troubles may not be over. The visa that I received the previous night was good for 5 days, but only for the Shenzhen Special Economic Zone. If I flew to Beijing as planned, I would be entering that part of China illegally. Hong Kong is not China. Shenzhen is kind of not China either.

Albert, feeling responsible by taking me to Hong Kong, scrambled to find a solution. We started out by driving to the customs office in Shekou. It turned out that the government offices were closed throughout the country until Monday and nothing could be done. This whole thing would not be an issue if I had obtained a multiple entry visa in the first place, or if it was not the weekend.

Albert called Les Tang who recommended that we go to Hong Kong, where Dascom's travel agent might be able to get me a visa. I would then fly to Beijing and catch the next flight to Seattle, one or two days after my original flight. But, the flights to Seattle were booked for a week.

Enter Plan B. This plan was to go to Hong Kong and change the flight from Beijing-Seattle to Hong Kong-Seattle. This was possible, but at a cost. There was also the problem of my suitcase at the Movenpick Hotel in Beijing.

I then convinced Albert and Les that it would be best for me to just go to Beijing on schedule and take my chances. They thought that visas were not checked when flying from Shenzhen to Beijing, but I would be checked when I depart from Beijing. If there's a problem, my plan will be to play the part of the dumb American tourist who thinks that Hong Kong is China. After all, even if I was in China illegally they would just want me to leave which what I also wanted to do. Even paying a fine would probably be cheaper than a new ticket home.

The first part of this plan was executed without a problem as I made it through customs at the Shenzhen airport without anyone questioning my visa. They just wanted to look at my passport to verify my identity. I arrived in Beijing later in the evening, bid farewell to Linda, and reunited with my suitcase at the Movenpick Hotel.

Sunday, March 28

I got up early so that I could get to the airport at least 2 hours before my flight. If there was going to be any trouble, I wanted enough time to take care of the paperwork, or pay any fines, and still catch my flight. I checked my bags and got my seat assignment and boarding pass. So far, so good. One more hurdle and I'm a free man.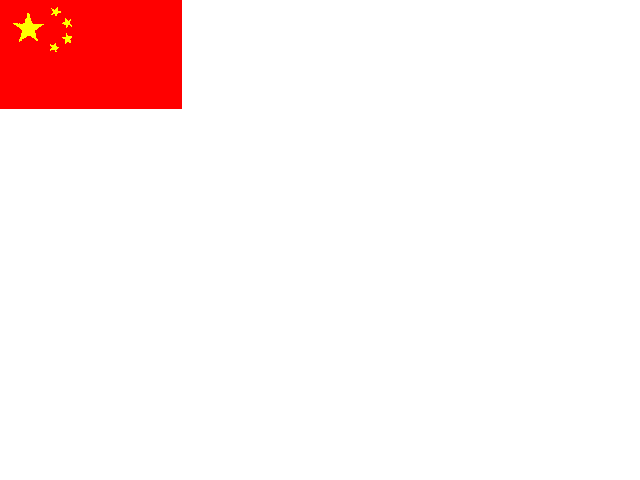 I got in the customs line. Got to the customs lady. I could see my gate. She checked my visa, typed some stuff into her computer terminal, looked puzzled and called for her supervisor. "Shit," I thought. A mean looking guy in a green uniform shows up, takes in the situation, and says, "You must go Shenzhen!". I said, "No. I must go to Seattle." After a couple rounds of verbal sparring, he went into his office to make a phone call.

I was thinking that this was where I paid some fine, or bribe, or whatever. He came back and I told him I'd pay to leave. He wouldn't budge. He kept trying to push me back across the customs line. I knew if I crossed that line, I was hosed. Pretty soon, four more green uniforms showed up, and a women from China Air. After more arguing, and gradually getting pushed back across the customs line, I knew it was all over. I'd better give up before it got worse. I had to follow someone from United Airlines into the bowels of the airport to retrieve my baggage. I went back to the Movenpick Hotel and checked in. Defeated.

Albert had given me the name of their Beijing office manager. I gave Linda a call at her parents home, and she helped me throughout Sunday and into Monday to find a way to get me out of here.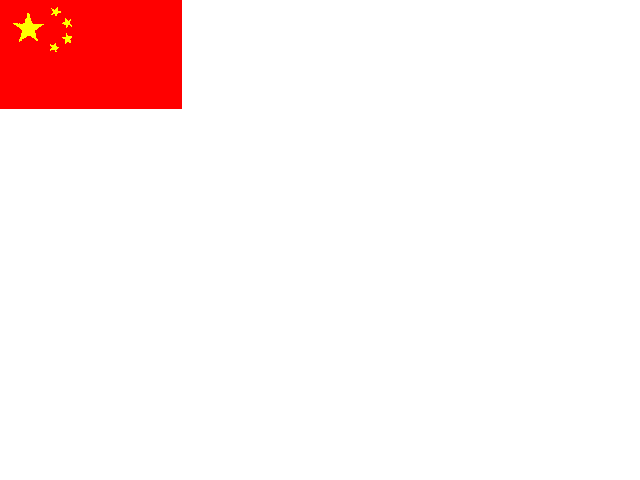 Monday, March 29

The government offices opened, but Dascom's contact was too busy to help me. Linda talked to him on the phone, and he wasn't very encouraging. He said he could help reduce the fine for being in Beijing illegally, but I'd still have to go back to Shenzhen. By now, I was getting pretty fed up these commies. Keeping me from leaving the country on a technicality seemed so stupid I could barely stand it. Linda stopped by the hotel. I met her in the lobby and we were going up to my room to use my phone when the guard stopped her. Chinese nationals were not allowed past the lobby without a permit. How typical! So she got a permit at the registration desk, with a copy going to the government. It seems that they like to keep tabs on locals visiting Westerners. I thought those days were over. I guess not.

I decided that my best hope was to fly back to Shenzhen (forget about paying that fine!) and try to make my way to Hong Kong. US passport holders don't need a visa to get into Hong Kong, and I still had a couple days left on the Shenzhen visa. As long as I didn't get checked between Beijing and Shenzhen, I would be OK. Since it was a domestic flight, I figured my odds were pretty good.

I called Albert and he arranged for the Dascom driver to pick me up at the Shenzhen airport and drive me to the Lo Wu train station where Albert would meet me and escort me into Hong Kong. One critical checkpoint was the customs checkpoint on the highway between the Shenzhen airport and the city of Shenzhen. The official just glanced at my passport without inspecting the visa stamps. Safe!
I met Albert and we entered the train station for the final checkpoint before freedom. The Shenzhen visa should have still been valid, but I wasn't positive that it didn't get voided in the Beijing airport during that mess the day before. The stamps were quite cryptic. I went through the departure line, the official looked at the Shenzhen visa, then stamped it. Entering Hong Kong was a formality. I had escaped!! Well, that may sound a bit too dramatic, but it really felt good to be in Hong Kong.

Albert got a hotel for me, made a plane reservation for me, and took me out to dinner. What a great guy. He felt some responsibility for my problems, but the hospitality he exhibited was fantastic. The first available flight was Wednesday morning. I had a whole day to kill in Hong Kong.

Tuesday, March 31

Les Tang stopped by the hotel in the morning and had breakfast with me. After breakfast, I went up to my room and watched the Utah - Kentucky NCAA final. It was still Monday night in the States. I took the hotel shuttle into the Tsim Sha Tsui shopping district of Kowloon and bummed around for the afternoon. Albert met me that evening to deliver my plane ticket. We had dinner and bid our final farewells.

Wednesday, April 1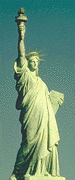 An early Northwest Airlines flight to Tokyo, followed by a quick transfer to a direct Seattle flight and I was home. I left Hong Kong at 8 AM and got home at 6 AM. Not bad time.

============================
Overall, it was a great trip. The Chinese hospitality was incredibly great. The Chinese government was incredibly lame. China is still very much a police state.

The food was awesome. I'll never forget the great Cantonese seafood in Hong Kong and Shenzhen. Fresh from the tanks. Now, whenever I see restaurants (even in Seattle) advertise "fresh seafood", I'll say to myself, "Yeah, right." It was great to see the sites around Beijing, especially The Great Wall, but I don't think I need to be going back to Beijing again soon.

The Shenzhen area was a pleasant surprise. Three million people from nothing in 20 years and still growing. In a quick look at the Shenzhen skyline, I counted 12 construction cranes. This is the area for high-tech business in China. But if you go to China and Hong Kong, make sure you understand the visa restrictions!