Costa Rica

April 1999
After a few years of climbing vacations where I've had to work my butt off, I began to wonder what it would be like to take a relatively sedentary vacation. I had also piled up a fair amount of United Airlines frequent flyer miles and one of their specials was about expire, so Laura and I found ourselves in First Class seats on the way to San Jose, Costa Rica for a two week vacation.
A flight to L.A., a few hour layover in the First Class lounge, and a red-eye flight with a short stop in Guatamala City found us at the San Jose airport at about 8:30 in the morning. We found our way to the Sansa Airlines office next door and caught a puddle-jumper to Playa Tamarindo, a flight of about 45 minutes. It was Good Friday, April 2nd.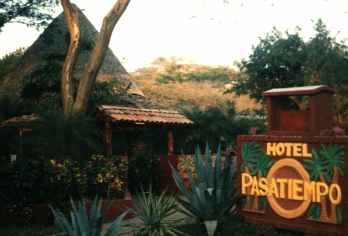 Playa Tamarindo
Our general plan was to keep our schedule as loose as possible. However, since we were arriving during Easter weekend, we decided that it would be prudent to make reservations for the first three days. Laura found Hotel Pasatiempo on the web. The price and location were right, so it became our first stop.
As it turned out, the owner of Hotel Pasatiempo, Ron Stewart, was a native of Minot, ND and lived in Kirkland, WA for twenty years before moving to Costa Rica six years ago. Ron and his partner, Linda, proved to be excellent hosts.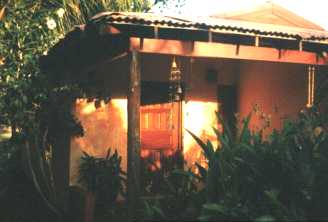 Playa Tamarindo is in the Guanacaste Province in the Northwest section of Costa Rica on the Pacific Ocean. Even though Costa Rica is not very big, it contains a variety of microclimates. The climate in this area is the driest in Costa Rica.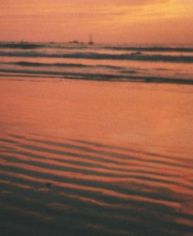 We wound up staying at Pasatiempo for four nights. The main activities at the hotel included pool volleyball and hanging out at the Yucca Bar.
We also spent time at the beach. Taking in the sunset was a nightly ritual. One day we rented a scooter and putted around the area. One day I went golfing at one of the local courses. But most of the time we just kicked back and enjoyed the sunshine after suffering through one of Seattle's wettest winters on record.